Supercars, 2016 Townsville 400
Home / Sport Photography / Supercars - 2016 Townsville 400
Townsville once again played host to the Supercars - the Townsville 400, 8-10 July - and didn't disappoint. It really is a great place to race.
Supercars, 2016 Townsville 400
© Copyright Geoff Rankin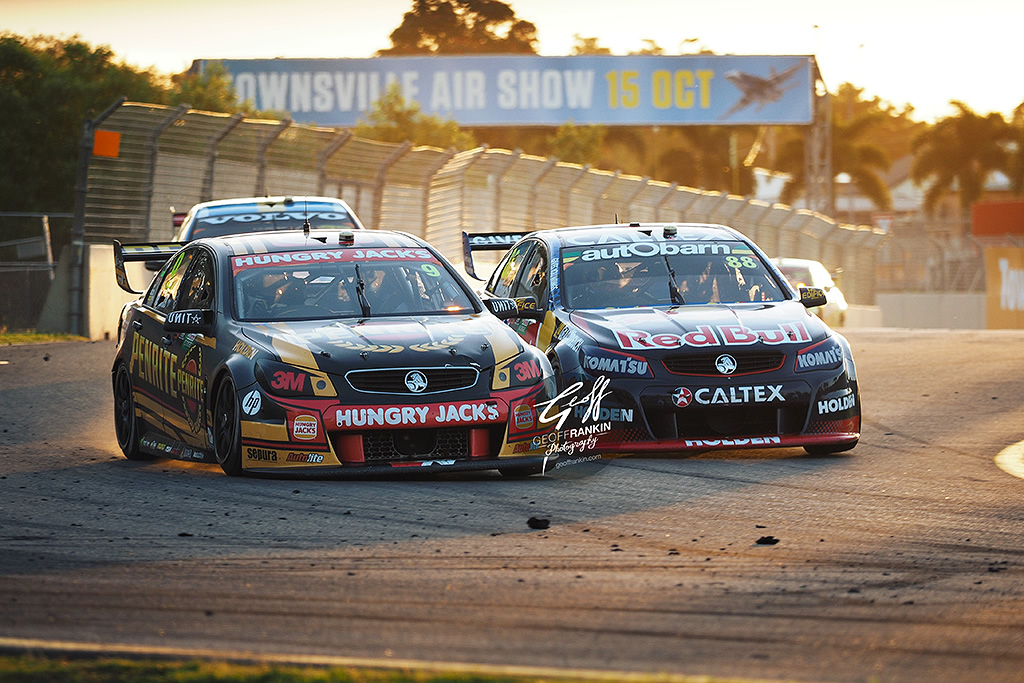 Super Sunset Overtaking
This photo is special for a few reasons. The first is that it looks great - the action, the vibe. You can even see the golden light of sunset illuminating the track under both cars. Nice.

But what makes it even more special is the difficulty of getting the shot. You see, I'm shooting through two fences, not that you can see either. The fence right before me is an extra mesh fence that protects the crowd from any loose material that goes through the hole in the first fence. The first fence is the one that goes all the way around the track. I am shooting in one of the places they have a TV camera, so there is a hole in that fence that the TV camera shoots through. So this means there is a big TV camera to avoid, a camera-operator to avoid, as well as accredited photographers who are allowed between these two fences who want to stand right in front of me because it's a great place to get a photograph. I'm not allowed between fences as I was just a regular ticket-holder. Thus I had to shoot through two fences.

So given all that, as well as being a crisp action photo shot on dusk, I'm pretty chuffed. Supercars, 2016 Townsville 400.
Townsville, Queensland, Australia
© Copyright Geoff Rankin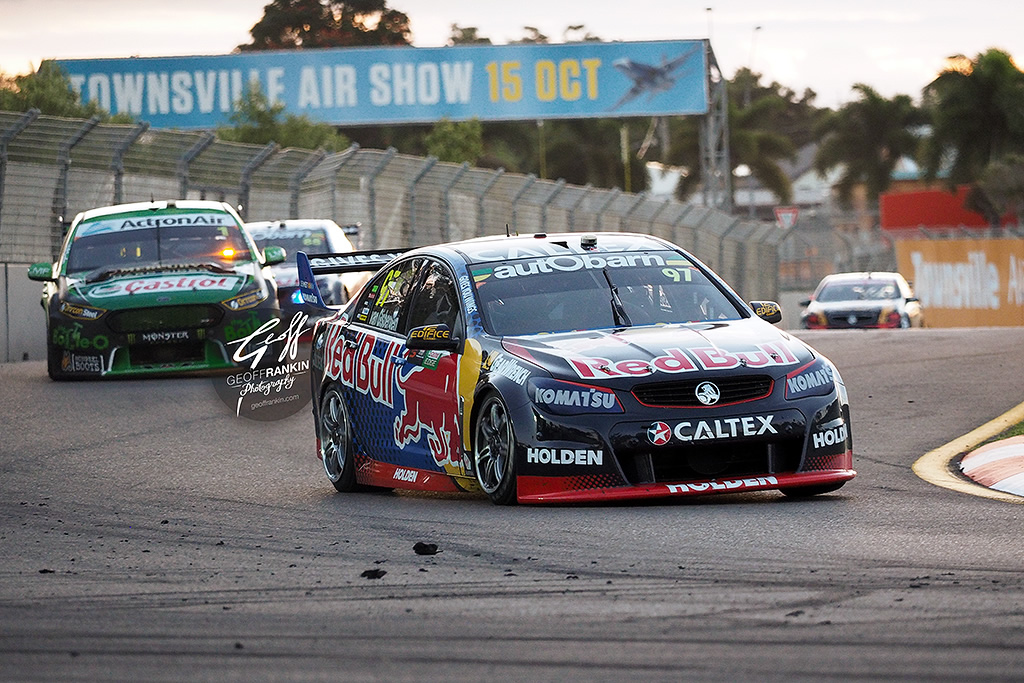 Supercars, 2016 Townsville 400
© Copyright Geoff Rankin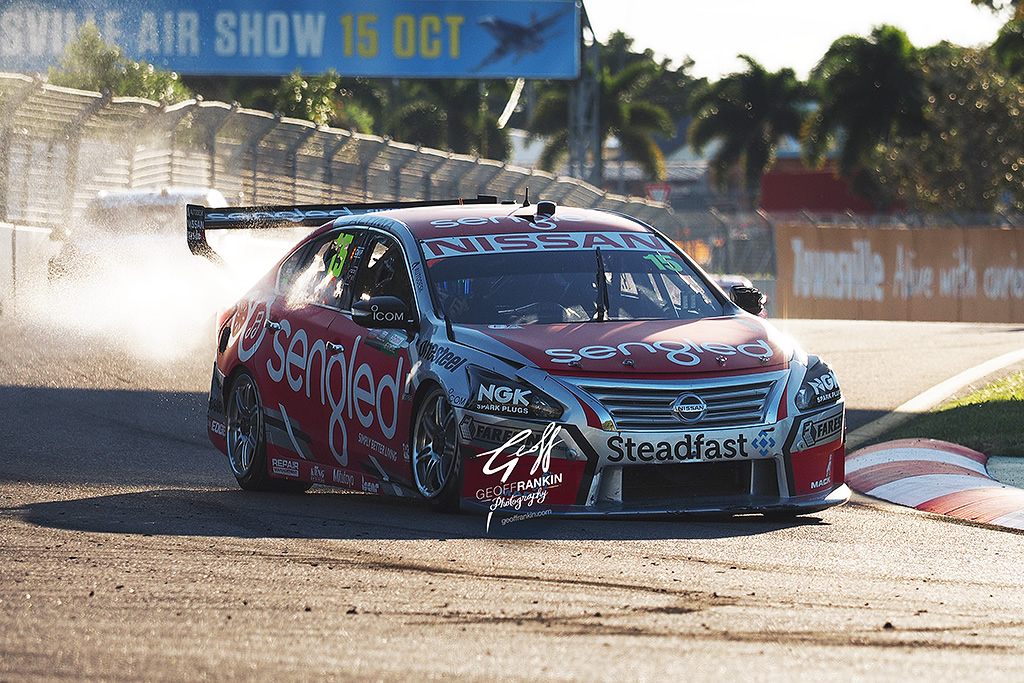 Supercars, 2016 Townsville 400
© Copyright Geoff Rankin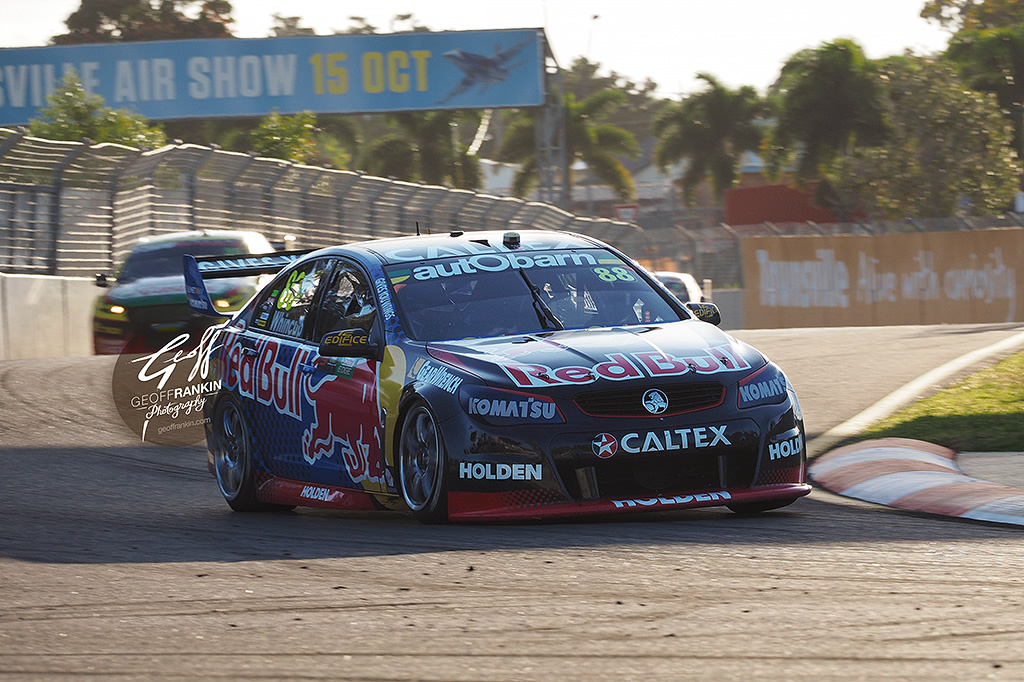 Supercars, 2016 Townsville 400
© Copyright Geoff Rankin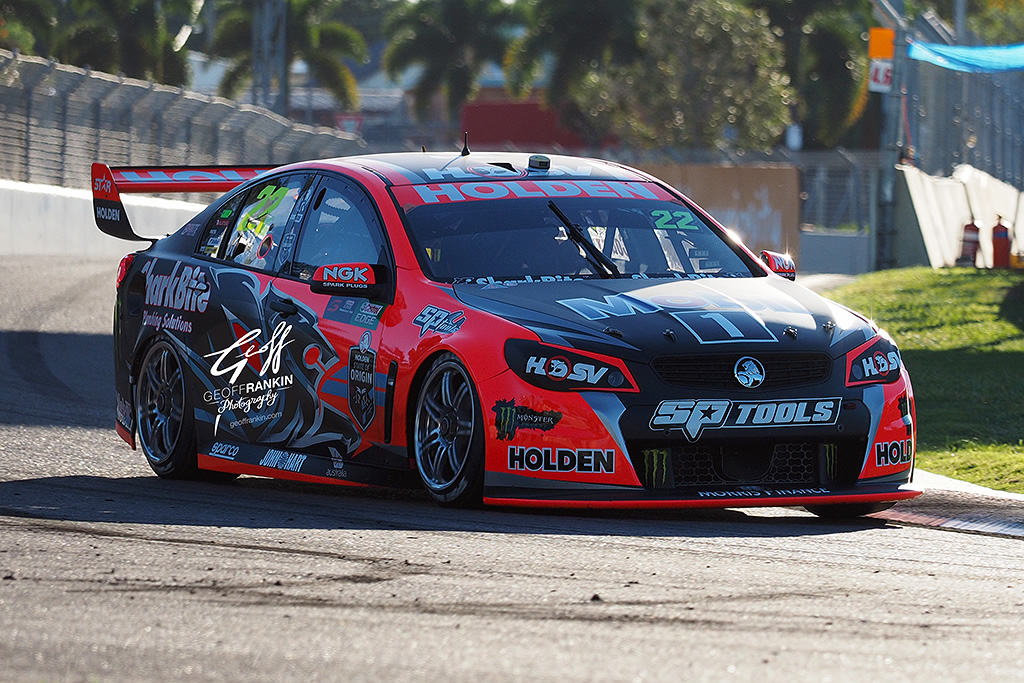 Supercars, 2016 Townsville 400
© Copyright Geoff Rankin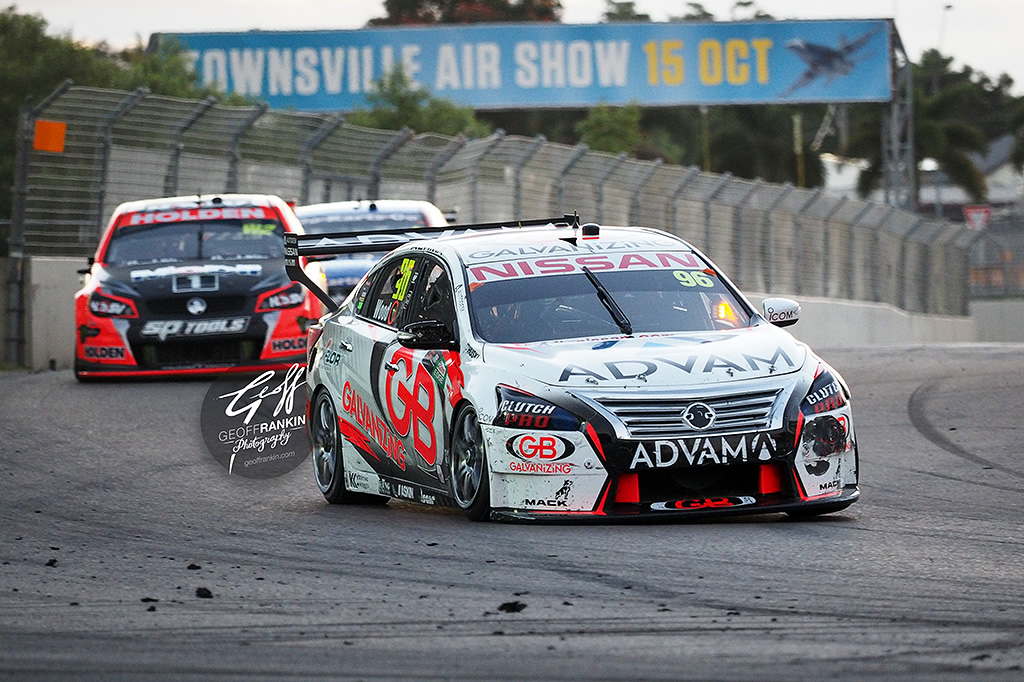 Supercars, 2016 Townsville 400
© Copyright Geoff Rankin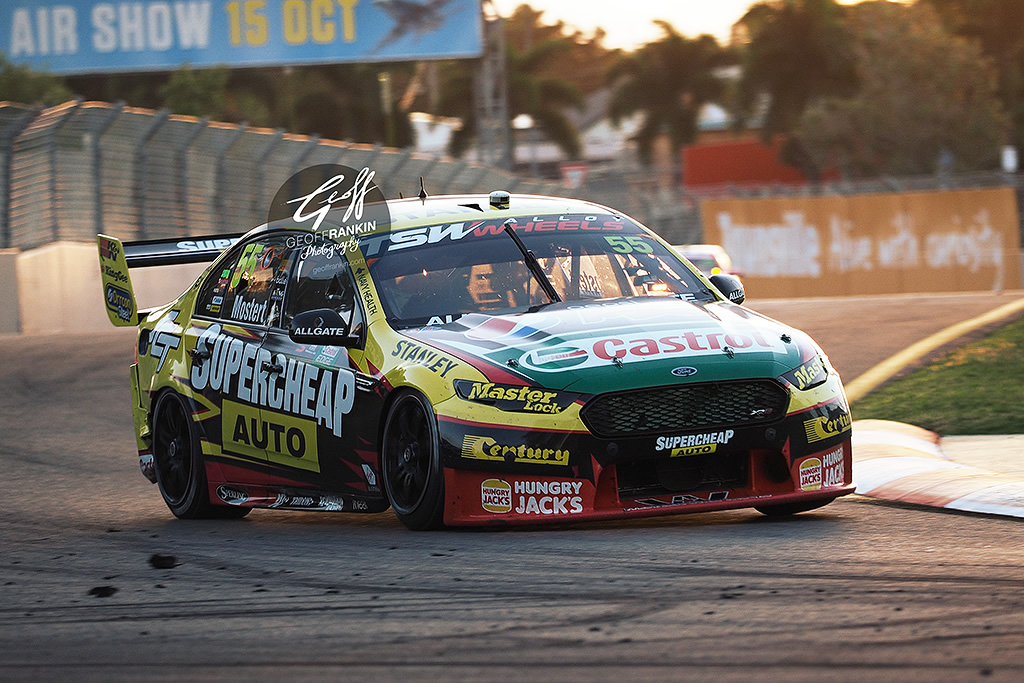 Supercars, 2016 Townsville 400
© Copyright Geoff Rankin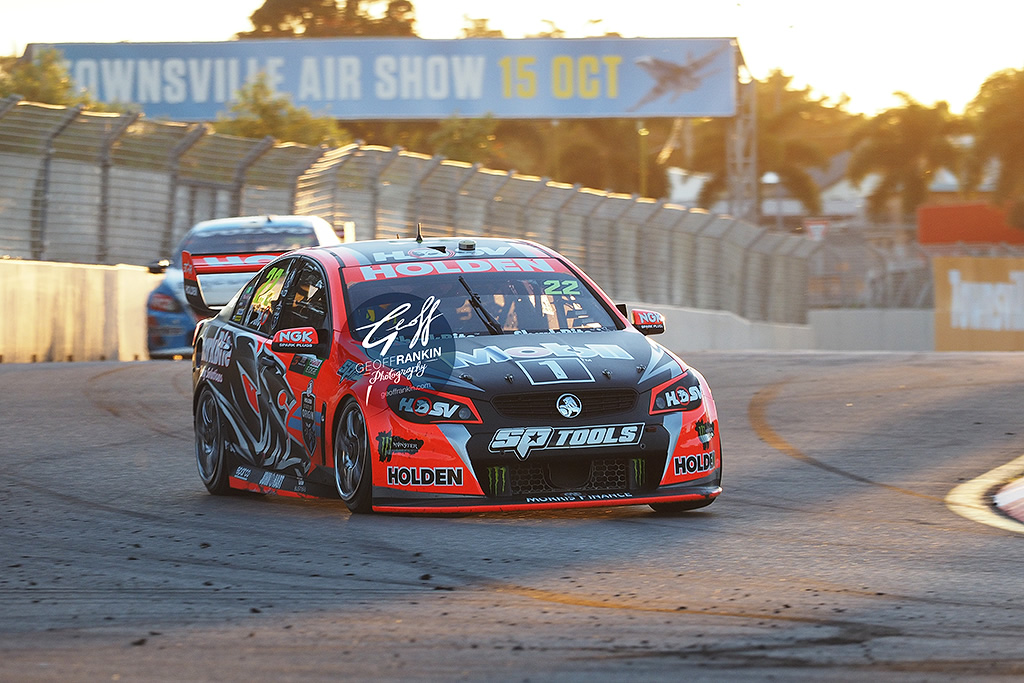 Supercars, 2016 Townsville 400
© Copyright Geoff Rankin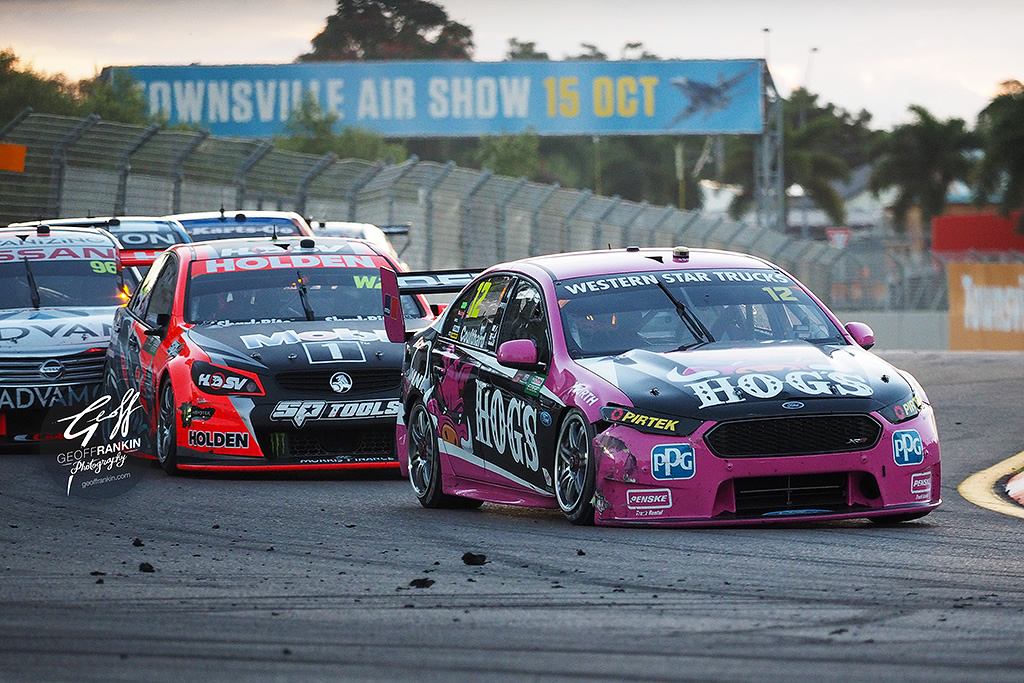 Supercars, 2016 Townsville 400
© Copyright Geoff Rankin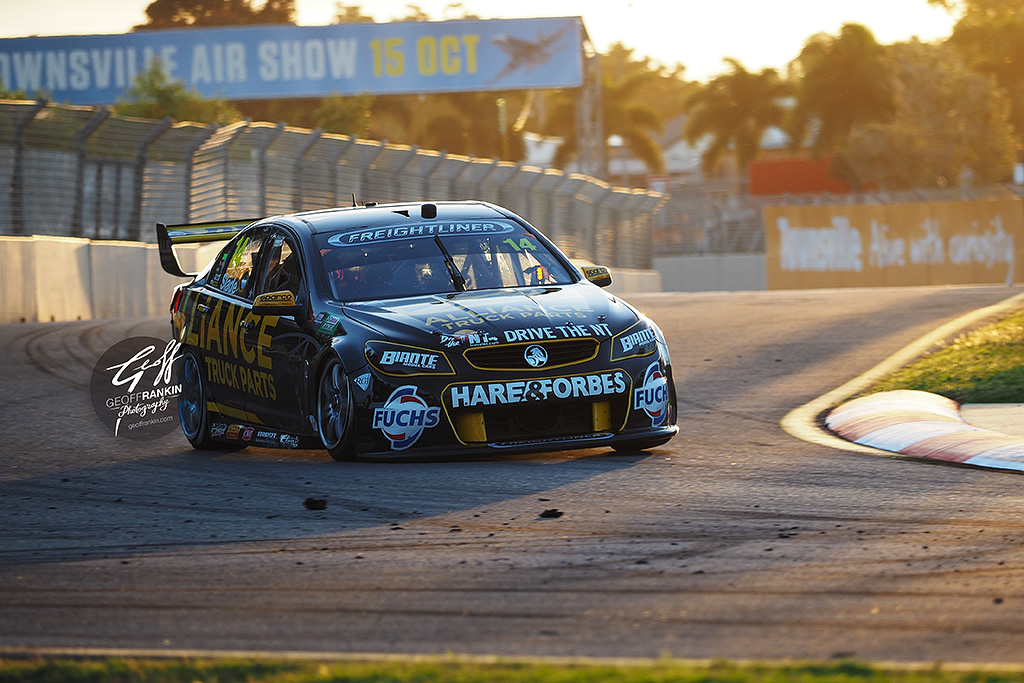 Supercars, 2016 Townsville 400
© Copyright Geoff Rankin